January 2022 Newsletter
New Year, Still Here for YOU!
The new year brings with it a cultural attention to change and newness. We turn inward and think about what we'd like to do more of, do differently. At CVCOA, it's no different: we reflect on what successes came in the last year and what opportunities we see to improve as an organization.
With that, we remember our commitment to improving the lives of Central Vermonters by working to create a world where people can age with dignity and choice.
As we step forward into the new year, we celebrate opportunities to act on our mission—and we have a lot to share with you!
Building partnerships to strengthen programs, including a continued international offering of our Memorable Times Online program
Food insecurity alleviated through 3Squares VT enrollment and nutritious home-delivered meals for older adults in their homes through our partner mealsites
Opportunities like our Creative Care Kit project and wellness classes bring Central Vermonters together and enhance social connectedness
New hires on our case management team increase our agency's capacity to directly serve Central Vermonters with resource guidance, information and assistance, and care coordination.
Read on, and see how the impact of our community has made for an exciting 2022!
Thank YOU for Making Our Year-End Campaign a Success!
We have been so amazed by the community response to our year-end campaign. Thanks to you, we have already raised over $45,000 toward our $50,000 goal in support of aging services in Central Vermont!
This year, donor gifts are appropriated into specific funds that provide tangible resources to Vermonters. Donations ensure that older adults can buy groceries or gas when they run out of funds, stay in touch with friends and family online, participate in creative aging activities, stay safe at home with accessibility upgrades, meet for a community meal with neighbors, access options counseling, and much more.
It's never too late to make an impact! If donating to CVCOA slipped off your to-do list, know that you can give online any day, at any time.
Memorable Times Online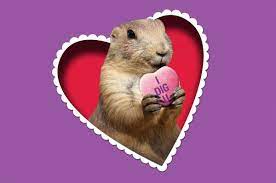 Join us on Wednesday, February 2 from 10:30 a.m. to 11:30 a.m. on Zoom for our next Memorable Times Online, "Groundhog Valentine's Special!"
You don't have to completely love woodchucks to love Groundhog's Day! February 2nd falls between the winter solstice and spring equinox, and is a time of anticipation, prediction and hope. A bit later in February comes Valentine's Day with a chance to express heartfelt sentiments.
Our February Memorable Times Online will dare to bring these two celebrations together! Please join us. Friends Zooming from Scotland will be part of our group, too!
Contact Barb Asen at [email protected] or 802-476-2681 for the Zoom link or more information.
Memorable Times Online is a relaxed social time for people living with mild to moderate memory loss and their care partners. Sponsored by Central Vermont Council on Aging in partnership with ABLE Libraries of the state of Vermont.
View from the Road
One of our case managers shares this picture from late November. He says, "The payback for short days includes sunsets from the roads."

The days have already begun to lengthen as planet Earth revolves toward spring and eventually summer.

How do you create ritual during this darker time of year?
V4A Prioritizes Housing as a Top Legislative Issue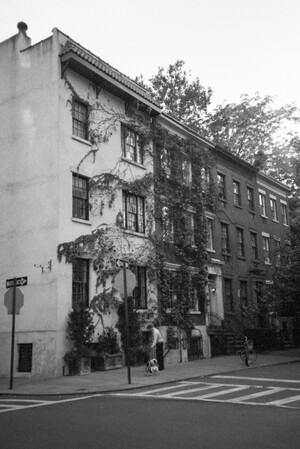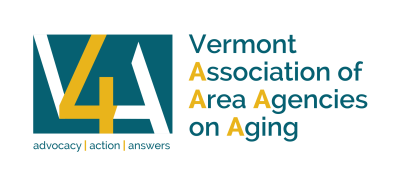 CVCOA is one of five agencies in the state to serve older adults. We come together with the other Vermont agencies through the Vermont Association of Area Agencies on Aging, more commonly known as V4A, which works at the state level with its coalition of community partners for the aging network.
V4A recognizes the "insufficient resources and financial assistance for affordable housing, including age-specific housing options and multi-generational housing" in Vermont.
Thus, housing has been set as one of V4A's three legislative priorities for 2022. This means we will be advocating for "capital investments in affordable housing development, including smart growth and livable communities, and financial housing assistance for older Vermonters to remain in their homes."
Additionally, V4A is prioritizing increased funding for home and community-based service workforce, inclusion of older Vermonters in Vermont's workplace revitalization policies, nutrition and food insecurity, improved systems for supporting vulnerable older Vermonters, making telecommunications and broadband a reality for older Vermonters, and expansion of older Vermonter's access to hearing. Read the full 2022 Legislative Priorities and Policies on the V4A website: https://www.vermont4a.org/advocacy
Free Wheelin' Vermont Fills Transportation Gap

Maybe you've seen the logo-clad Subaru around town, or you've heard about an organization offering free rides to people in the Mad River Valley.
As a board member at the Mad River Valley Senior Center, Michael Bransfield heard over and over about peoples' continuing unmet transportation needs. People in the community had been stepping up to provide rides in their personal vehicles to those without transportation, but it wasn't sustainable or economical. It was too big a burden to bear.
In June 2019, with the idea and a Subaru Forester, Bransfield launched Free Wheelin' MRV Senior Transportation, offering free rides to anyone who reached out for one to shopping centers, food shelves, appointments, and senior centers.
Since that first ride, demand has exceeded expectations and capacity for the grassroots organization. During November 2021, Bransfield and his two-car fleet offered 102 rides to community members.
If you could benefit from this resource, visit https://freewheelinvt.org/ for contact information about scheduling a ride.
If you're inspired by this resource, Free Wheelin' seeks volunteers to use their own vehicles for rides and offers mileage reimbursement to drivers. Contact Anne Greshin, RSVP Program Coordinator, at [email protected] or 802-241-4840 to learn more.

| | |
| --- | --- |
| Getting vaccinated is free, safe and easy. Plus, once vaccinated, you are helping to strengthen our communities—your families, your neighbors, and the guy at the post office. We can defeat COVID-19 by adding to the number of people vaccinated. | |
Featured Mealsite: Mad River Valley Senior Center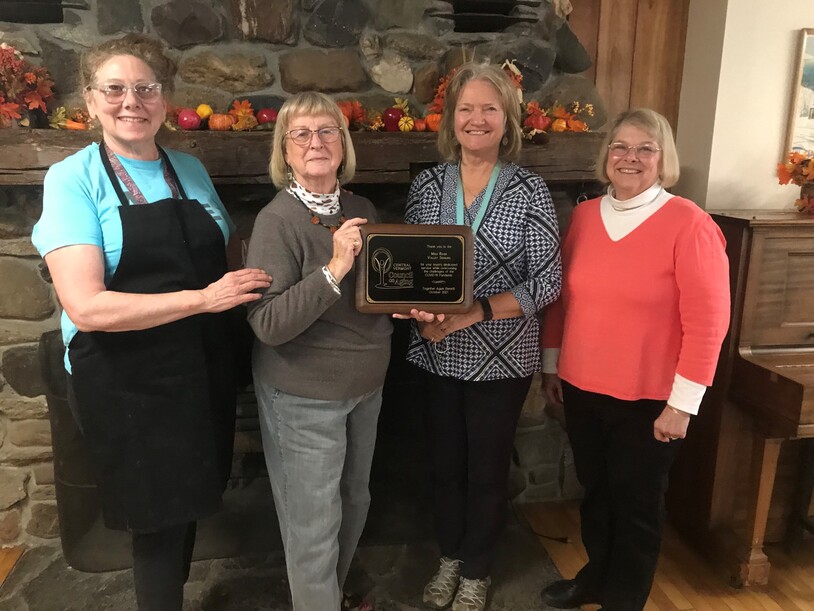 The photo above shows the team at Mad River Valley Senior Center receiving a 2021 Community of Strength Award, CVCOA's way of recognizing the dedication of mealsites' community service during the pandemic.
We recently checked back in with the Center's director, Catherine Clark.
She told us, "At MRVSC, we are looking forward to a sense of normalcy in the services we provide. So many depend on us for their meal and the social interaction. While we can't control this virus, we are hopeful that we can continue to keep our Meals on Wheels clients and volunteers safe."
What Can CVCOA Do for You?
CVCOA's Care Team may be the largest and yet most mysterious aspect of our agency. We offer individualized care through both short-term and long-term relationships between staff and community member, whether they are an older adult or a family caregiver.
If you have a question about an aspect of your life that relates to aging, or that of a loved one, reach out to our Helpline at 1-800-642-5119 to connect with a Care Team staff member.
What CVCOA Does For Others
A recent note that came in to our office reflects the impact our Care Team has on people's lives:
"This letter is being written on behalf of my wife and myself as a thank you for your organization and especially to [case manager] Kathryn Schenkman for all the help we have received in the past couple of years.
Even though we both have a variety of health issues we are able to be in our own home together. This is possible because of much help from our family and Kathryn getting us into a program where we get financial help as well as physical help…
At Thanksgiving last Thursday we discussed all the things for which we were thankful. There were several but Kathryn and CVCOA were on the list."
Coming Together Online
We are so excited about the ways people have been coming together for creativity, wellness, and socialization online.
Participants in the Creative Care Kits project met on December 10 for a group Zoom call, where teaching artists led introductions, conversations, and activities.
Participants in the session remarked on the importance of community: it makes a big difference to have people to check in and discuss creative projects with.
Similarly, many of our mealsite partners offer exercise/wellness classes in a variety of formats: in person, hybrid, and online.
With these activities, it's not only about engaging to exercise your creativity or your body:
Studies show social connectedness, on its own, can have positive effects on overall health, including immune and cognitive health. You don't have to be an artist or an athlete to get involved with one of these programs!
For information about the Creative Care Kits program, contact Luke Rackers, Director of Development and Communications, at [email protected] or 802-479-1953.
For information about exercise/wellness program offerings, contact Anne Greshin, RSVP Program Coordinator, at [email protected] or 802-241-4840.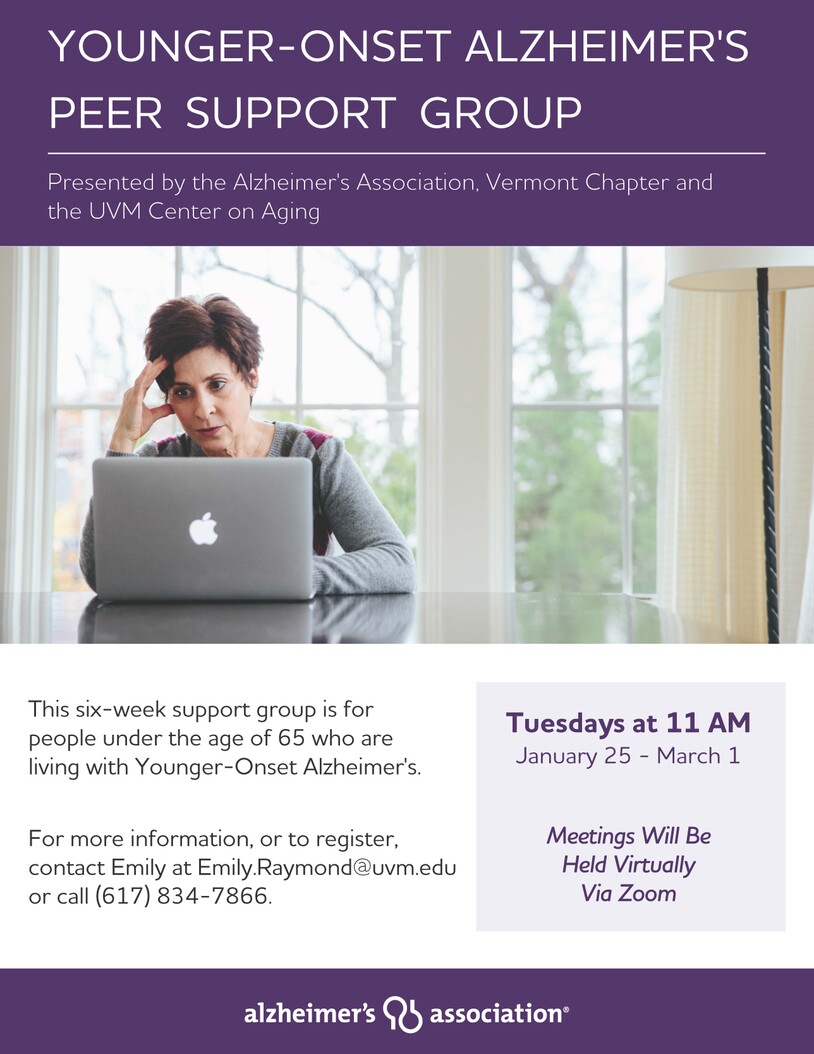 Triple Your Crop Cash Benefits this Winter
The Cash Crop benefit from USDA and NOFA-VT has been increased for the season. Now, for every $1 of 3SquaresVT/SNAP benefits, shoppers will receive an additional $2 in Crop Cash to spend at Winter Farmer's Markets. The benefit maxes out at $20 per day.
Farmer's Markets continue this winter in Montpelier and Northfield. More information at: https://nofavt.org/find-organic-local-food/farmers-markets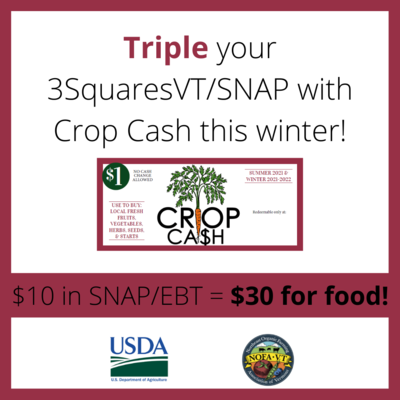 Volunteer Opportunities!
CVCOA recruits and coordinates Meals on Wheels drivers and mealsite volunteer needs throughout Central Vermont.
Can you help out?
We still need volunteers at the following locations:
City Hotel Cafe - Barre
Greater Northfield Senior Center - Northfield
Greater Randolph Senior Center - Randolph
Meals on Wheels of Lamoille County - Morrisville
Montpelier Senior Activity Center - Montpelier
Twin Valley Senior Center - East Montpelier
Waterbury Area Senior Center - Waterbury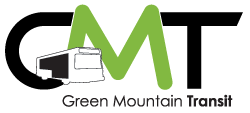 In addition, Green Mountain Transit seeks volunteer drivers for local rides and rides to appointments in Burlington and at Dartmouth Hitchcock Hospital. Volunteers can drive as much as they would like and receive reimbursement for mileage.
Sign up Today!
If you are interested in getting involved or want to learn more, please contact Anne Greshin, RSVP Program Coordinator, at [email protected] or 802-241-4840.
Direct Service volunteer opportunities are also available including companionship, transportation, grocery shopping, friendly calling, organizing, and more! Learn more and apply online at www.cvcoa.org/volunteering.html
Welcome Christopher Mayer, Hybrid Case Manager / Options Counselor
Christopher Mayer has recently joined our Case Management Department Team as a Hybrid Case Manager/Options Counselor. Chris has a background in integrative holistic health and wellness and has worked with older Vermonters utilizing both Chinese medical modalities as well as collaborating with Western medicine professionals.

He greatly enjoys working with older people and has served them through his acupuncture practice, home health care, nursing home and assisted living facilities. He enjoys cooking and loves to drive so he is looking forward to a commute and visiting clients in their various towns.
AmeriCorps Seniors: Another Way to Give Back
We want you to meet our team of hardworking Senior Companion Volunteers: Elaine, Marc, Linda, Nancy, and Chandra. These photos were taken by Sarah Semler, Volunteer Services Director here at CVCOA during a holiday recognition event--COVID style.
Sarah explains: "Since we were unable to meet as a group for our holiday luncheon, I decided to hand deliver some homemade cookies and a gift certificate and have a friendly visit with each Senior Companion at their home. This took me from Northern Wolcott down to Randolph and places in between.
"My first visit was with Elaine where I got to see one of the large, beautiful wreaths that she makes for people in her community. Heading south I then traveled to Barre to visit both Nancy and Chandra who were having a friendly chat with someone who lives in their building. Then on to Marc where we sat out on his sunny side-porch and chatted about families and holiday memories. Finally, I made my way down to Randolph where I was able to see the latest quilting project that Linda was working on."
Not a bad way to spend the day and give thanks to our wonderful team of Senior Companions.
Since these folks travel around the Central Vermont area providing friendly visits all year long, Sarah was happy to turn the tables and be the one making the friendly visit.
The Senior Companion program focuses on providing assistance and friendship to older adults who have difficulty with daily living tasks, such as shopping or paying bills. Through this program, AmeriCorps Seniors volunteers keep people independent longer and provide respite to family caregivers. AmeriCorps Seniors volunteers themselves report better health and longevity having served their community.
If you are interested in joining this committed group of volunteers, you can access the application on our website or call Sarah Semler at (802) 476-0151 with any questions you might have. She will be happy to mail you information and an application form.
Make giving back your second act! AmeriCorps Seniors volunteers bring their unique skillsets and experiences to help people and communities thrive.
AmeriCorps Seniors programs are open specifically to Americans age 55 and older. Help an older adult live independently when you join Senior Companions. Serve as a friend and companion by providing assistance and friendship to seniors who have difficulty with daily living tasks. The program aims to keep older adults independent longer, and provide respite to family caregivers.
To learn more about joining AmeriCorps Senior as a Senior Companion, contact: Sarah Semler, Director of Volunteer Services, at 802-476-0151 or [email protected].
Please note our offices will be closed on January 17, 2022 in observance of Martin Luther King, Jr. Day.